A simple app to learn the hard skills of Product Management
You don't need to spend a fortune on a Product Management courses to learn the most important techniques, frameworks and tools.
Sign up for Beta
Gain practical knowledge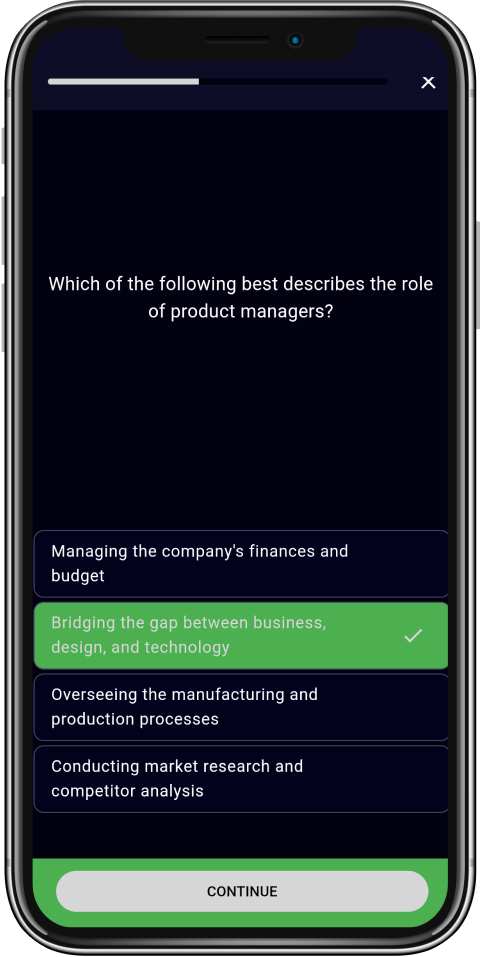 Learn the things that matter for the job. Leave the fluff for the Linkedin influencers.
Stay motivated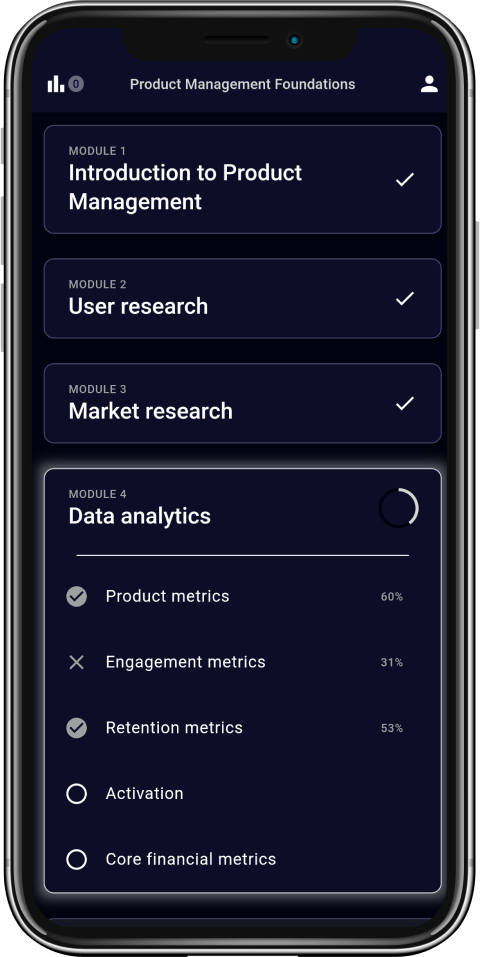 Keep track of your progress and get reminded to not miss a single day
Engaging & effective learning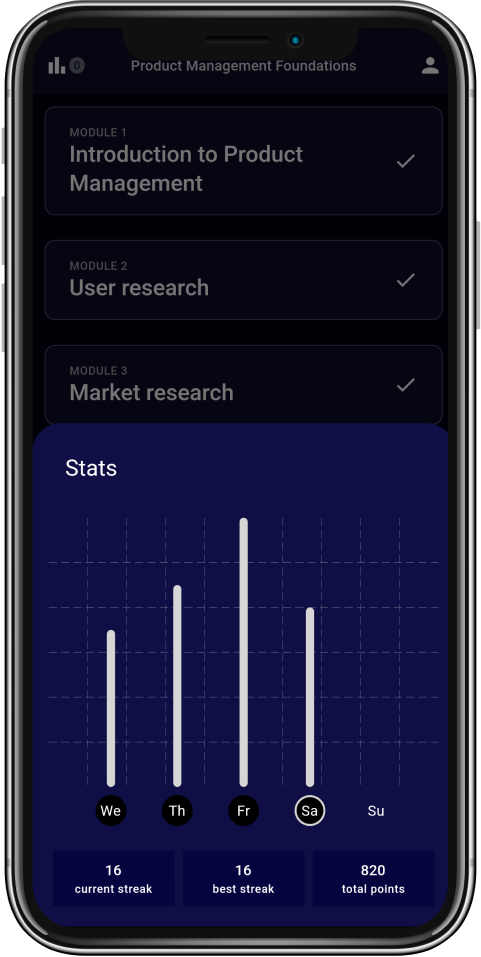 Learn while having fun! Designed to fit your learning preferences. 5 minutes or an hours a day, its up to you.
Sign up for Beta